Welcome to the Monterey Park Mustangs Basketball Organization website. The Monterey Park Mustangs Basketball Organization is a non-profit community basketball club that was founded within the Japanese-American community during the 70's primarily as a baseball and basketball organization. 
Today, we are a year-round basketball program with teams participating in
CYC
(boys teams) and
JAO
(girls teams) leagues and various tournaments in the Los Angeles/Orange County area.  Our teams range in ages from kindergarten through high school prep.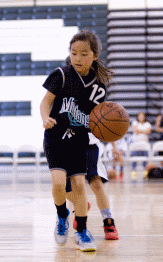 The Mustangs promotes the philosophy that it is not about winning but about building character and self-esteem, lasting friendships, good sportsmanship and parents spending time with their children, In addition, one learns about their cultural heritage and community values through participation on charity and local activities.