Monterey Park Mustangs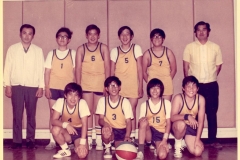 The Monterey Park Mustangs basketball program is compromised of boys and girls teams ranging from kindergarten to high school Prep. Mustangs boys teams participate in Community Youth Council (CYC); girls teams participate in the Japanese American Optimist Club of Los Angeles (JAO) leagues. Both organizations were formed in the 1950's to provide Japanese-American boys and girls an opportunity to play basketball in a safe, competive environment. CYC manages the boys basketball leagues and establishes the rules and regulations for its teams and players. The girls basketball leagues are governed by JAO. Since the establishment of the Mustangs organization, thousands of youths have been encouraged to learn and compete in accordance with the Mustangs philosophy of teamwork, good sportsmanship, lasting friendships, self-esteem, and community involvement.
Community Youth Council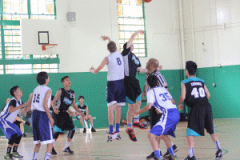 The Community Youth Council, now known as CYC Invitational, has a long and proud history of serving the Asian-American community. Formed in the 1950's so that boys of Japanese ancestry could participate in competitive sports, CYC's philosophy continues to focus on friendly competition, sportsmanship, parent involvement and exposure to cultural heritage.
CYC's goal is not about winning games but providing a program which teaches participants the skills of basketball, the value of sportsmanship and the fun and camaraderie of playing team sports.
Japanese American Optimist Club of Los Angeles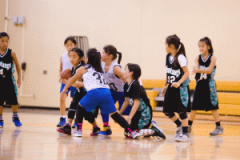 The Japanese American Optimist Club was started in 1954 to assist the JA community and to give young girls the opportunity to play and compete in sports. The JAO of Los Angeles is a chapter club of Optimist International. Optimist International was founded in 1919 from an association of 11 optimist clubs. Its mission is to provide hope and a positive vision for youths and local communities through organized sports, cultural events and outreach programs. Today, Optimist International has over 2,500 chapters in the US, Canada, Caribbean, France, Morocco, Thailand, and other countries.
JAO International coordinates many programs and events geared toward youth, such as the JAO Girls Basketball program, career day, pen pal program, oratorical and essay contests, youth appreciation, Halloween and Christmas parties, etc. JAO also recognizes community members through our Respect for Law program, Teacher Appreciation, and hosts fundraisers such as the JAO Annual Luau and JAO Bingo. Optimist Clubs have been "Bringing Out the Best in Kids" since 1919. Optimist Clubs conduct positive service projects aimed at providing a helping hand to youth. Club members are best known in their communities for their upbeat attitudes. By believing in young people and empowering them to be the best they can, Optimist volunteers continually make this world a better place to live.
For Love Of The Game