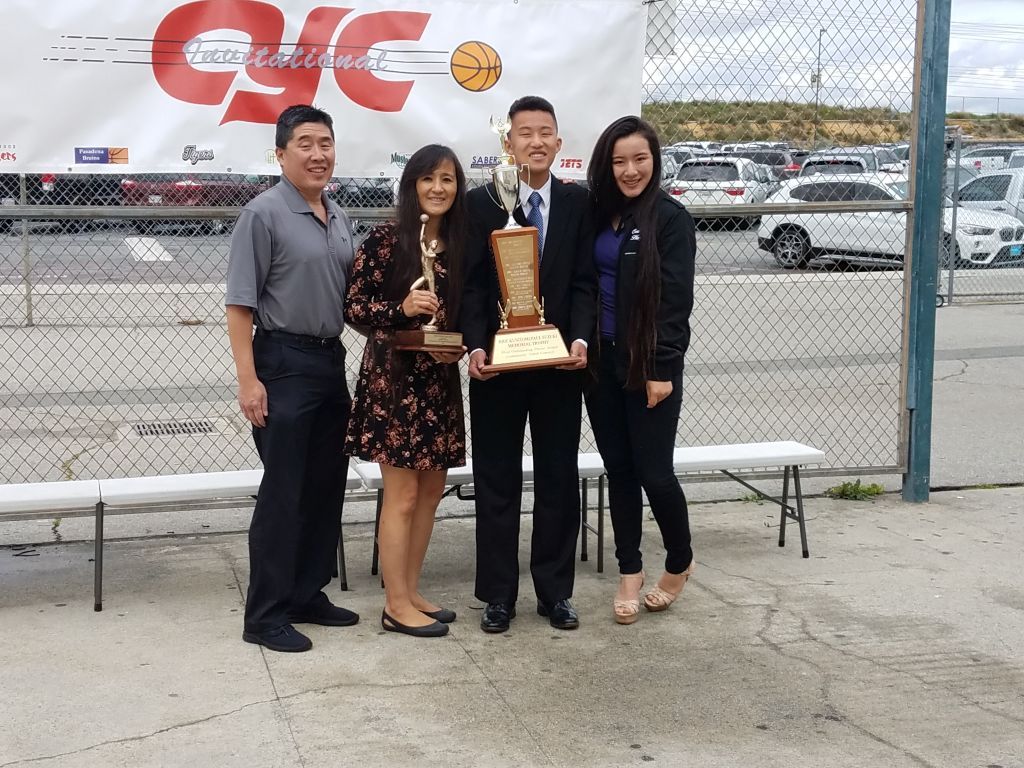 Justin Hayata is the CYC (Community Youth Council) Hideo Kunitomi/Paul Suzuki scholarship recipient for 2016-2017, and was presented with the award at the annual CYC Jamboree held at Schurr High School on February 26. He is the son of Wes and Doris Hayata and big brother to his 15 year old sister, Courtney. Justin played basketball with the Jets/Jetts organization on the Jets HyperForce team from Kindergarten to 8th grade, then with the Mustangs organization on the Mustangs Inferno team from 9th grade to 12th grade. He "looked forward to the games every week" and appreciates growing up, learning about teamwork, and making lifelong friends through CYC, the Mustangs and Jet/Jetts basketball programs.
Justin is currently a senior at Arcadia HIgh School maintaining a high GPA of 3.8. He was the captain of his Frosh/Soph high school basketball team and also ran Varsity for the Arcadia High School Cross Country and Track and Field teams. He received the Athlete of the Year Award in 8th grade, and in high school has received the Scholar-Athlete award, Tri-athlete award, and is a California Scholarship Federation Gold candidate. In addition to maintaining his academic excellence and training for his various sports, he enjoyed giving back to the community by working with the youth and teaching them his favorite sport at the Mustangs Basketball clinics. He also provided assistance at community carnivals, and volunteered with various environmental groups including Heal the Bay, Habitat for Humanity and the Sierra Club.
Justin plans to attend SDSU in the fall and will be double majoring in Environmental Studies with an emphasis in Sustainability and Business Administration. He also recently combined his writing skills with his love of sports and became a writer for SB Nation. If you would like to read his articles, you can find them either on his Facebook or his Twitter @j_hayata3.