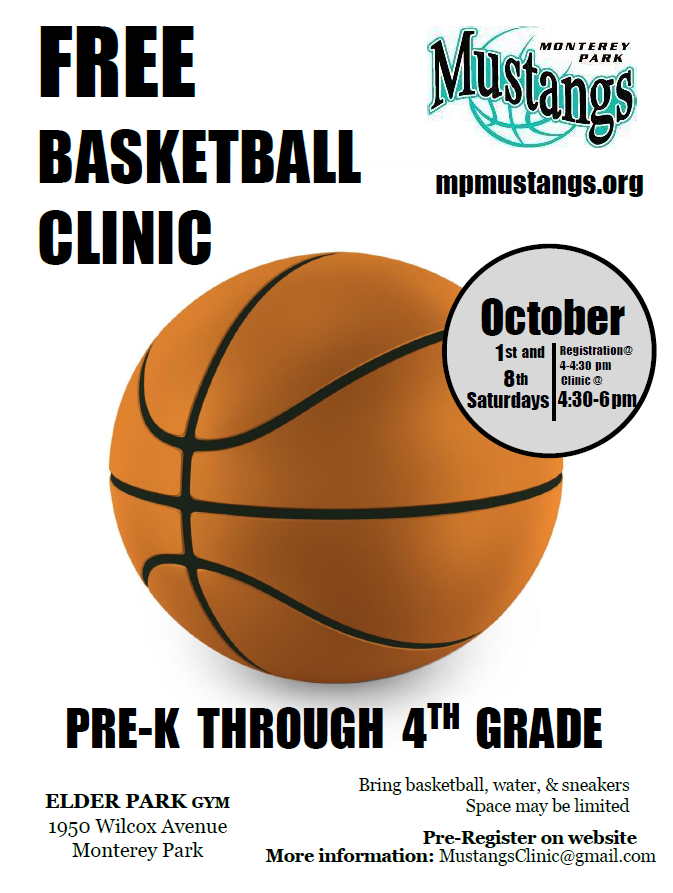 Thank you for your interest in the Monterey Park Mustangs!
We had an amazing turnout and hope everyone had a great time and got to learn a little more about the Mustangs basketball program, its rich tradition, and our philosophy. Clinics organizers and other Mustangs representatives will reach out to those who expressed interest in joining/forming teams.
We look forward to running this next year!
The 10/1 and 10/8 Clinics have ended. Please join us at our next Clinic around Spring 2023
Show up to the Clinic with a basketball, water, and sneakers — we're excited to have you!
Schedule of Events:
4:00 – 4:30 pm Pre-Registration Check-in; Walk-in Registration
4:30 – 6:00 pm Clinic, including fundamentals & skills training
5:00 – 5:30 pm Mustangs information meeting for parents/guardians
Questions? Please reach out to us at [email protected].