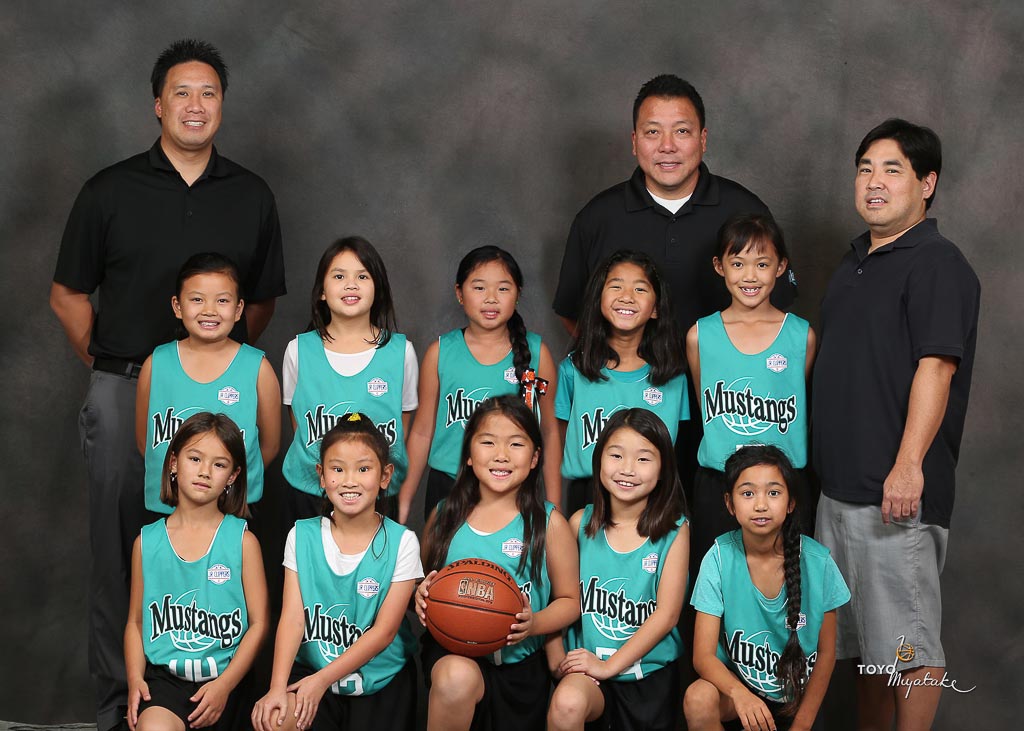 Photo by Toyo Miyatake Studios

Team Rep: Jack Lau & James Kawaguchi
Head Coach: Andrew Ho
Assistant Coaches: James Kawaguchi & Rex Matsui
---

Our Story:
The Shooting Stars first began with six first grade girls in October 2015 following the Mustang Fall Basketball Clinic. The team added two players in July/August 2016 and two more players in February/March 2017. Currently Shooting Stars consists of ten (10) delightful second grade girls who enjoy learning to play basketball and hanging out with each other.
The team has one Head Coach and two Assistant Coaches (all of whom are patient, warm, and supportive), one Team Representative, and one Assistant Team Representative (who also happens to be one of the Assistant Coach).
From October 2015 through December 2016 the team practiced on Saturdays from 3:00 – 4:30 PM at Ochoa Learning Center (in Cudahy) and/or El Sereno Middle School (in Los Angeles). Undoubtedly, the girl's favorite part of practice was eating snacks and socializing afterwards.
Although the team did not play against other teams during this period (because the girls were learning how to play and the team did not have enough players), the players and parents did participate in several Mustang related activities such as: the Year End Swim Party/Picnic, attending a Clipper game, taking Team photos, and participating in two fundraising events- the Monterey Park Cherry Blossom Festival and Gedatsu Church Moon Festival.
The Shooting Stars played its tenth and final JAO Winter League Sunday game on March 12, 2017, while continuing to practice on Saturdays. The games were exciting for the parents watching, the girls playing, and the coaches coaching.
The team has signed up to play a total of four basketball tournaments in April, May, and August, 2017. Hopefully, the girls will continue to develop their self confidence, competitiveness, and basketball skills- individually and as a team, as well as continue to have fun together for a long time.